Pre-register using the Genesis Link. Click here to Register
There are forms on this webpage to be printed and completed.
You must schedule an appointment to drop off your completed registration paperwork. Please call the main office to schedule an appointment (609) 267-8565 x 2001. If you are waiting for a copy of the physical from your doctor, you can still call for an appointment to drop off the rest of the paperwork and bring the completed physical form at a later date.
DON'T FORGET TO HAVE THE FORMS AT THE BOTTOM OF THIS PAGE FILLED OUT AND COMPLETED.
~Preschool~
See Preschool Tab for more information
WE ARE NOT CURRENTLY ACCEPTING APPLICATIONS FOR THE 2022-2023 SCHOOL YEAR. OUR PRESCHOOL IS FULL. YOU CAN BE PLACED ON A WAIT LIST.
~Kindergarten~
FOR KINDERGARTEN STUDENTS STARTING SCHOOL SEPTEMBER 2022
Important Child must be 5 on or before October 1, 2022
You can pre-register your child using the Genesis Link
In May, you will be scheduled for a registration and screening appointment. Be sure to bring your child ready to participate in the screening process at your registration appointment. See below for documents to have with you.
FOR ALL REGISTERING STUDENTS:
Please bring the following paperwork with you to your registration appointment:
1. Proof of Residency (Deed or Lease + 2 current bills)
2. Original Birth Certificate
3. Up to Date Immunization Records
4. Physical Examination Record (You have 30 days from the start of school to submit this)
5. Transfer Card from last school attended
6. Last Report Card
7. Achievement Test Scores
8. Child Study Team Documents (if applies)
Once the registration paperwork is completed, there will be up to a three day processing period before the student will begin school.
Thank you for your understanding and consideration in this matter.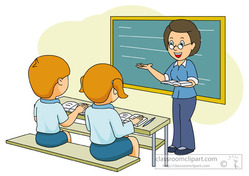 Forms
At your scheduled appointment, in addition to the completed forms, please bring in:
your child's original birth certificate

proof of residency

photo ID

child's physical and immunization records

any applicable custody agreements